It is with great pride that we honor 11 Holladay associates who have reached service milestones in 2020.
Although we are not able to honor them in person this year, we are recognizing them at an all-company virtual call, as well as gifting each of them with a plaque recognizing their years of service, and a gift card of their choice.
Also in recognition of their service milestones, each associate was asked what working for Holladay has meant to them. Here are their answers.
What working for Holladay means to me
A second family and people that I treasure working with.
     – Eileen Burgess, Property Management Accountant (South Bend, IN) – celebrating 25 years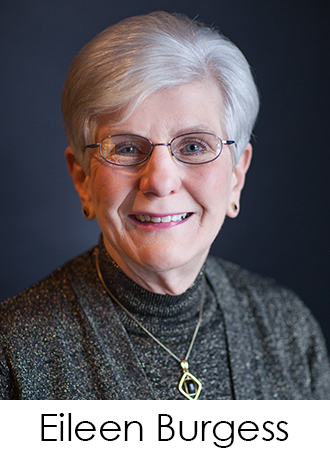 This is a challenging question to answer. Summarizing 20 years in a few sentences… More than anything I have felt supported and encouraged to grow, take calculated risks, be innovative and entrepreneurial. I truly love my Holladay family and have spent more time with many of you than my biological family over the years. My closest friends are all here. 
In my current role I feel an enormous sense of responsibility to continue the Holladay legacy and provide a runway for the next generation as we continue our journey towards our 100th anniversary.
     – Tim Healy, President & CEO (Portage & South Bend, IN) – celebrating 20 years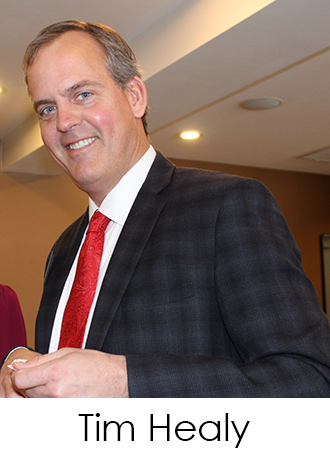 First, I would like to take a moment of your time, as I express my deepest regret for anyone that has had or has known someone that came in contact with Covid19. It has been a very demoralizing year, I have to tell each and everyone of you, yes are in this together!  We will will be able to overcome…
I can't tell Holladay Properties how time has gone by for the past 20 years, it seems like a life time with family. I have learned to appreciate each and every one of the employees at Holladay Properties, you have all played a role in believing in my job performance. Even when days felt impossible! I have learned to endure good days along with the not so good days. – knowing that at the end of the day I find family and friends at Holladay Properties. I hope that I will continue to perform my job for many more years to come. Thank You H/P for having me as a family member in your company.
     – Irdell Townsend, Grounds Crew Member (South Bend, IN) – celebrating 20 years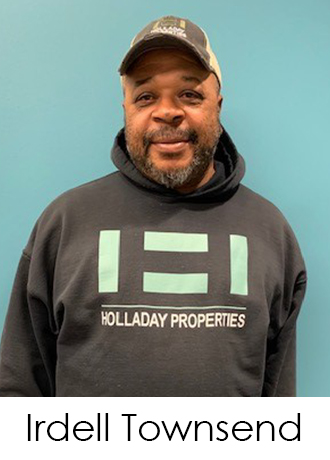 It's been a good experience working with Holladay Properties over the last 20 years, I want to thank Holladay for having me and giving me the opportunity to work with great people, and I look forward to being involved in new opportunities moving forward. Thank you everyone.
     – George Phelps, Construction Manager (Nashville, TN) – celebrating 20 years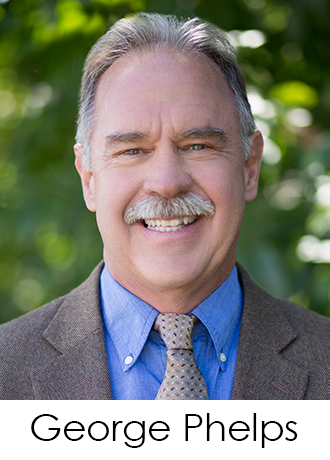 Wow! 20 years! Where do I begin? The short answer is that working for Holladay has had a profoundly positive impact on my life in general and, by extension, on that of my family's life as well. I could leave it at that, but that wouldn't be doing the question near enough justice.  So with that in mind, please bear with me"¦
One of the most important aspects of working at Holladay has been the opportunity it has afforded me to develop meaningful relationships both personally and professionally, whether that be with co-workers or clients. I've been blessed to forge lasting friendships with some truly amazing, talented and inspiring people over the years. I truly think of Holladay, especially the Portage/LaGrange office, as family. In this particular group, we share and celebrate each other's success, we have each other's backs when faced with a challenge and we pick each other up during any low moments. And for that, I am truly appreciative.
Working for Holladay has also provided an avenue for great personal and professional growth. A lot of our business is problem solving in one form or another. From day 1, Holladay has always provided a culture that allows one to be an individual within a great team framework. This type of culture allows for new experiences, the opportunity to accept new and different challenges and, maybe most important, it provides one with the confidence needed to learn and succeed without fear of making a mistake. Having the room and flexibility to grow as an individual has been invaluable. 
Finally, working for Holladay has provided the opportunity for career & financial security/stability. Over the past 20 years, I can only recall a couple of times (both of which were relatively short lived) that I felt concern in that regard. That speaks volumes about the incredible structure and leadership at Holladay. Being able to immerse yourself in a career and provide for your family without worry is an incredible luxury to have. 
Thank you Holladay Properties! It's been and honor and source of pride to represent such a great company and be part of such a great group of people the past 20 years. Here's to a couple more!
     – Ryan Kelly, VP-Planning & Design (Portage, IN) – celebrating 20 years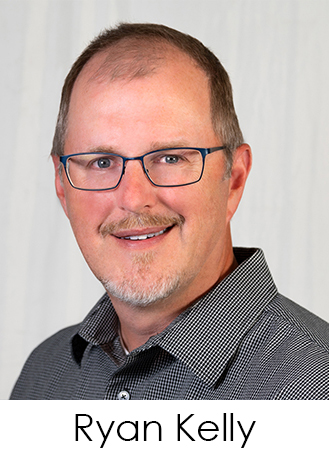 When I started working for Holladay I had 3 small children my youngest had just turned 1. I was hired on at West Jefferson Apartments as part-time grounds. When I was asked to work full time, I was reluctant with kids, daycare, doctor visits, etc. Holladay was very gracious and put family first, which helped put me at ease. I worked at West Jefferson for 3 years and then I started at Maple Lane. I have a lot of great memories of Holladay, including plays downtown, chili cookoffs, Jailhouse Rock, Christmas parties, and the 60th Anniversary celebration to name a few. The Christmas parties have always been a great time to put a name with the face and keep up with the development of the company which I have seen grow tremendously. Holladay has always been a great company to work for who really care about their employees and their community. Hence 20 years!
     – Kim Jones, Maple Lane Maintenance (Elkhart, IN) – celebrating 20 years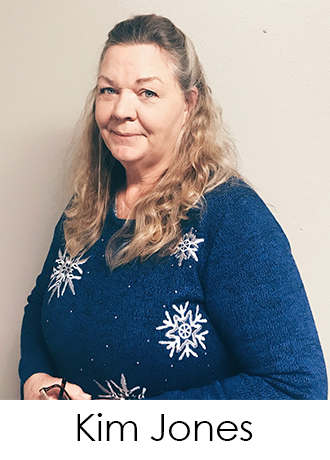 It has been an honor and pleasure to work for Holladay for fifteen years. Therefore, I feel it's only fitting to list 15 things I find most enjoyable about working for Holladay. 
Strong and supportive leadership 

Wonderful co-workers

Positive culture

Healthy work environment 

Great social awareness

Excellent customer service

Room for growth

Open collaboration between everyone 

Constructive feedback 

Small company feel

Atmosphere is fun and rewarding 

Open door policy

Safe place to work

Training and learning development 

Great work/home balance
Honestly, this has been a gratifying journey for me and it doesn't even feel like it's been fifteen years. Holladay has been with me during my life's best and worst experiences, and for that, I will always be grateful. I have learned invaluable lessons at Holladay that I will cherish forever. Thank you for allowing me to spend 15 (almost 16) years of my life with you. It has been an amazing ride, and my desire is to spend 15 more years with this fantastic company! 
     – Luciana Marcus, Property Manager (Nashville, TN) – celebrating 15 years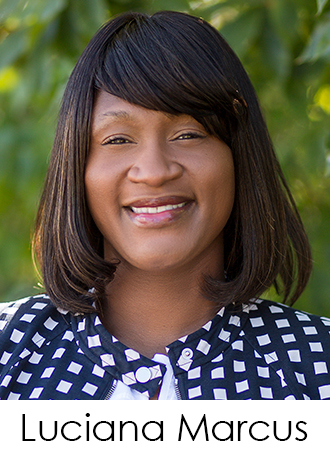 Working at Holladay has been such a blessing for many reasons. All of the growth and opportunity to advance my knowledge and expertise in my career. Holladay has given me the ability to provide for my family, and the fact that I've gotten to do it with such amazing people who I consider family after all of these years working together. I am proud to say I work for Holladay and the relationships I've made with all my coworkers. Over the years, they have shaped me to be best that I can be on a daily basis in the ever changing profession of construction. I enjoy coming in everyday to face the new adventures that construction brings. We have ridden the waves of the ups and downs as it's the nature of our business. We've done it gracefully and with great character. In conclusion, working here at Holladay doesn't feel like a job but more like a second home and it's only fitting, in a year when we've been able to "˜work' from "˜home'. Thank you to the Phairs and the management team for giving me the opportunity to work and serve such a wonderful company.
     – Shannon Hyduk, Holladay Construction Group VP-Finance (South Bend, IN) – celebrating 15 years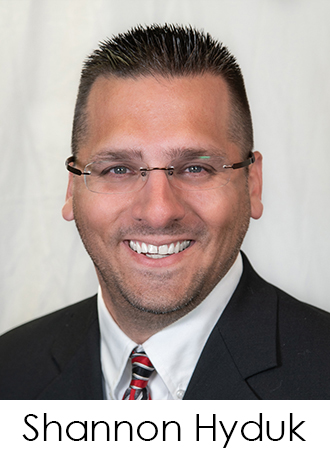 Wow! 15 years at Holladay really does go fast!
I was hired at Holladay when my children were 8 and 13 (they are 23 and 28 now). I needed to be flexible with my time because both children played travel sports. Holladay gave me that flexibility and that is something that I will always treasure. Holladay is truly a family oriented company. Working at Holladay has taught me to be more communicative and to be ready for every day to be different and challenging. I love working here and I feel like the people here are more my friends than my co-workers! Thank you for 15 wonderful years!
     – Diane Sopczynski, Portfolio Accountant (South Bend, IN) – celebrating 15 years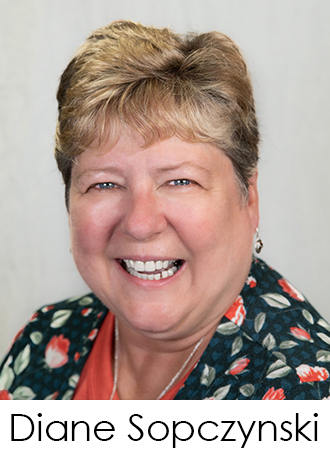 Wow! 15 years is incredible and it has passed in the blink of an eye, but really Holladay has been the most impactful group (aside from Family) in my life since the day I was born, literally. Holladay has influenced every stage of my life from "˜buying' my soccer cleats as a kid, to touring developments on vacation, entering the real estate program in school, giving me my first real job, and now allowing me to provide for my own family. Frankly, it is difficult to put in to words what Holladay means to me because it holds such an outsized place of importance in my life. Being associated with Holladay has always been a source of great pride in my life. I hope that in 15 years I have been able to continue a legacy of showing respect to all and operating with integrity that was established by those who came before me.
     – Paul Phair, VP-Development (South Bend, IN) – celebrating 15 years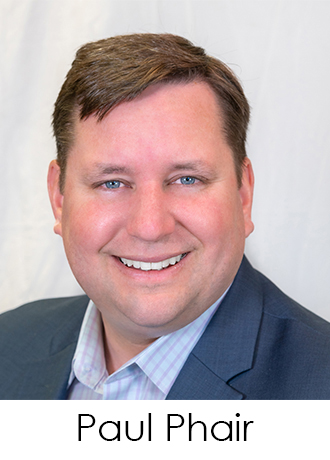 With gratitude for their dedication, we congratulate these associates on their milestone work anniversaries!