What is The Holladay Way?
It's Living Up to Our Mission, Vision & Values Every Single Day.
Our Mission
Our Vision
Our Values​
Our Mission
Enriching lives through investment and service.
Our Vision
Our Values​
It's Getting Involved In the Community.
The associates of Holladay Properties recognize our responsibility to make our communities and world a better place. This value is strengthened through our commitment to enrich the lives of families in the communities where we live through charitable investments in housing, education, and well-being.
As a company and as individuals, our partners and employees have made community service a high priority. Our people have served in a variety of positions, ranging from service as elected officials to leadership of community organizations for the arts and social services, to volunteering as mentors to school children.
Our founder, Wallace F. Holladay, and his wife, Wilhelmina, founded the National Museum for Women in the Arts, now ranked as one of the most popular museums in the nation. Our partners have held national positions in the Boys and Girls Clubs of America, and our company has been a proud supporter of the United Way since the early 1980s.
We are actively involved in the communities in which we are located, and we love finding new opportunities. If you have a group we should be involved with, let us know!
Recent Community Service.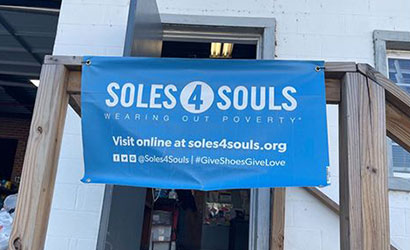 Staff from Holladay's Eastern Region volunteered at the Soles 4 Souls Virginia Donation Center on November 18. The six volunteers sorted thousands of shoes for the organization, which turns unwanted shoes and clothing into opportunity by keeping them from going to waste and putting them to good use.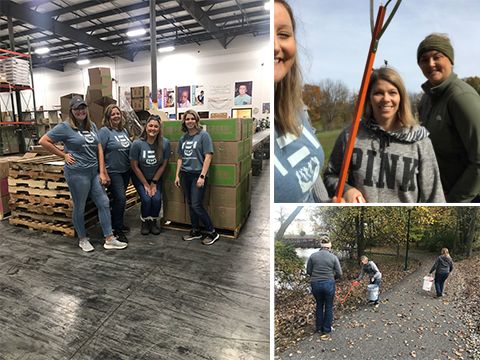 The staff of Maple Lane Apartments & Executive Suites volunteered at Feed the Children in Elkhart on November 19. The volunteers filled 320 boxes of food to be sent to families in need.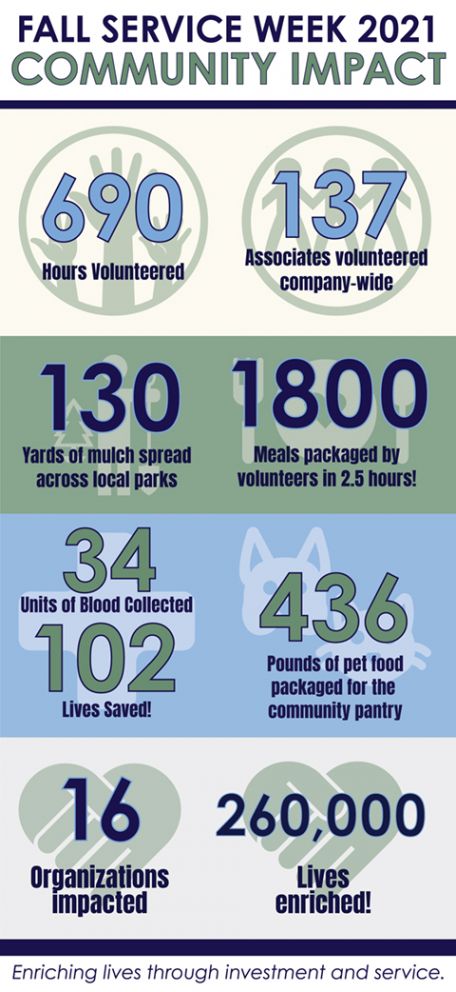 Holladay Properties celebrated Fall Service Week 2021 from October 11 - 15. Multiple offices coordinated events in Indiana, Illinois and Nashville, while all offices and Holladay associates were encouraged to participate.
It's Our Supplier Diversity Program.
We are committed to supplier diversity. Our Supplier Diversity program seeks to foster an inclusive environment to do business with small, women-owned, minority-owned, veteran-owned, or disadvantaged businesses.