By Amanda Watson, Marketing Coordinator (Portage, IN)
Holladay Properties is getting ready for a groundbreaking event at its 5100 Forest Avenue property in Downers Grove, Illinois. The event will take place in October and will be the culmination of more than three years of planning and strategizing. We thought now would be a great time to share the story of this project with everyone!
1895 – Illinois Lumber Co.
5100 Forest Ave. in the early days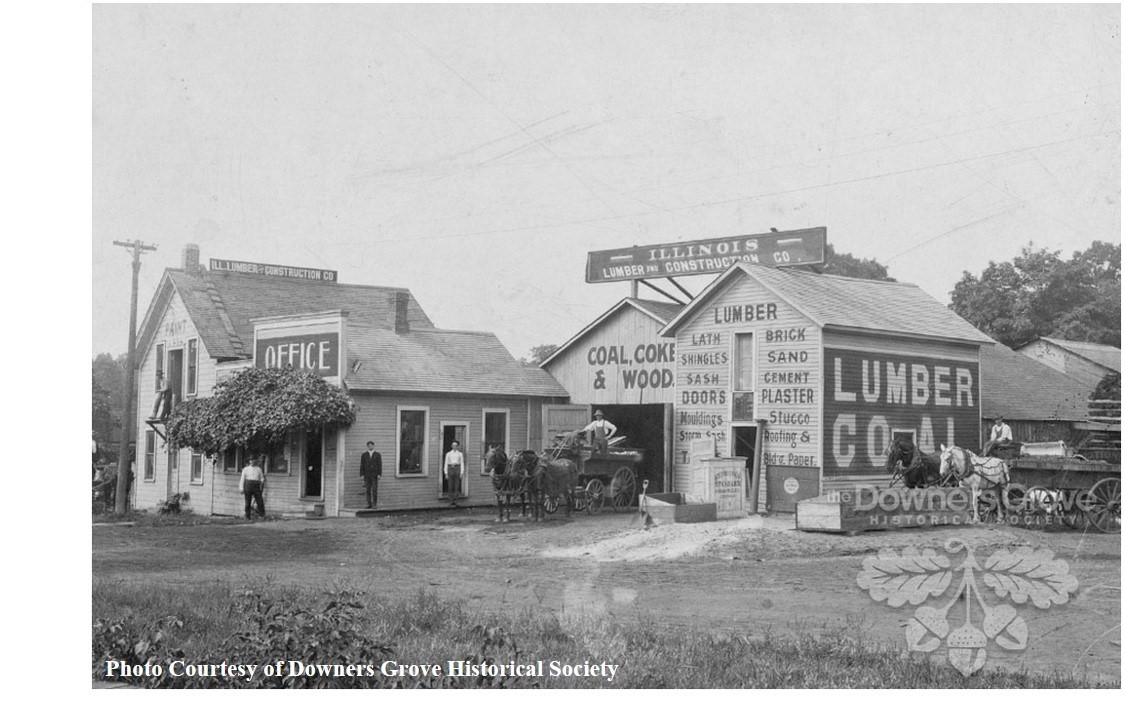 1970s – 2005
From the 1970s until 2005, the site housed a bank building, though it changed brands many times. In 2005, TCF Bank closed its doors and eventually foreclosed on the property.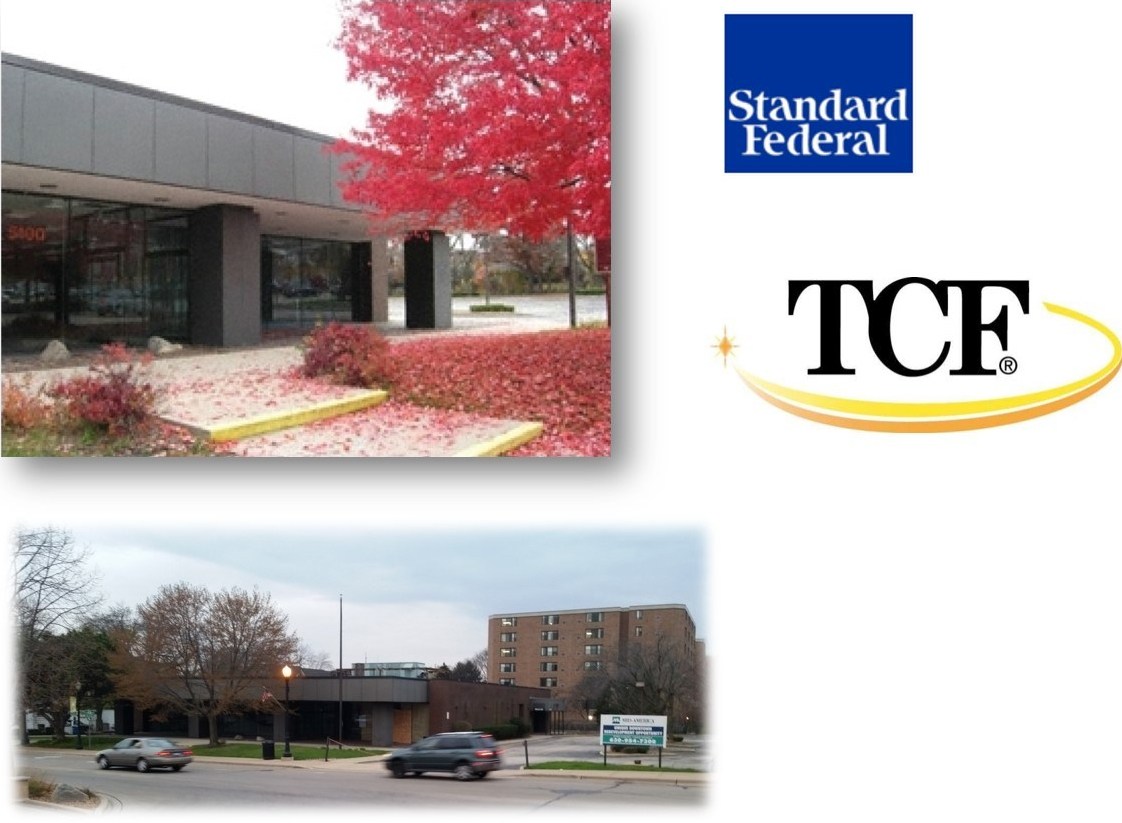 2013
In 2013, Holladay Properties purchased the building, which had been vacant for 8 years and started planning how to redevelop and re-purpose the existing building.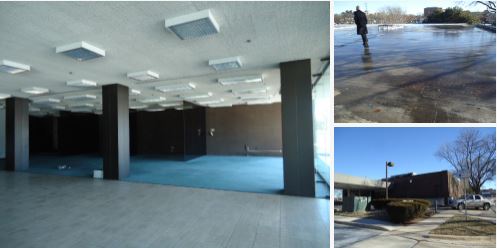 One of the early plans for the building included converting the facility to retail use with a drive-thru restaurant.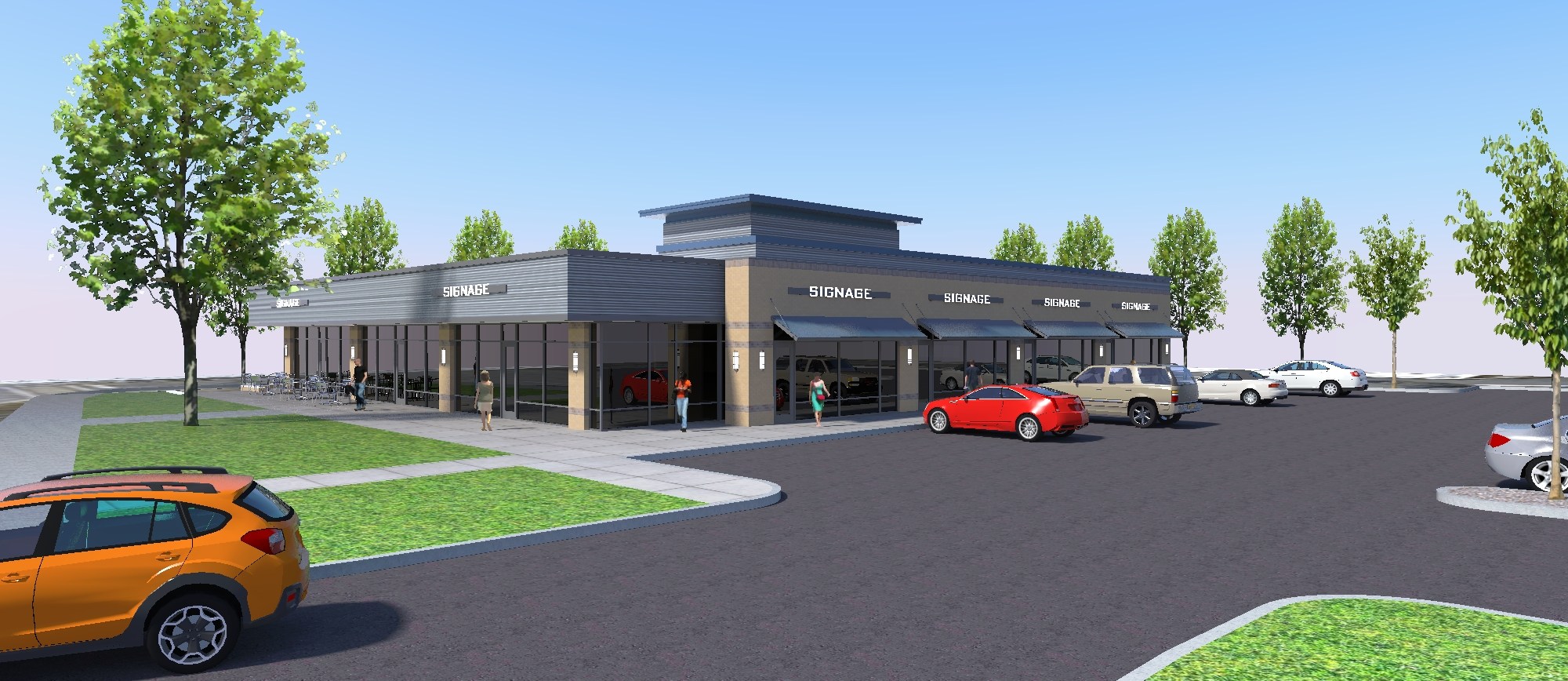 Another early retail-themed plan for the building.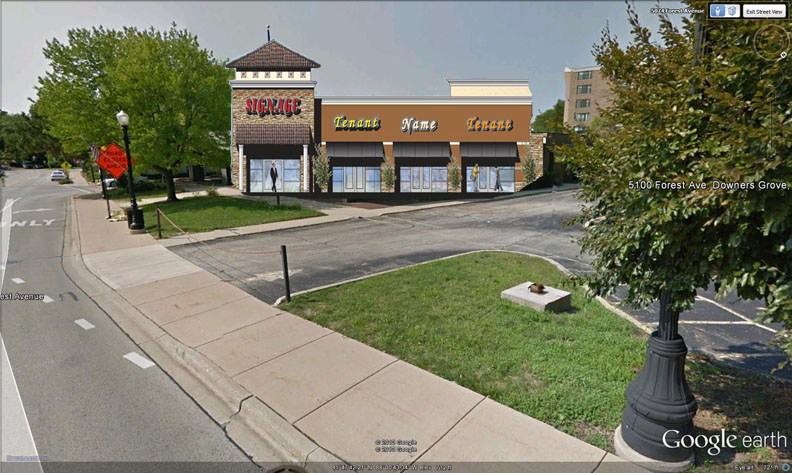 In the beginning, Holladay looked at working with a development partner to create a mixed-use facility for the site, with ground floor retail and upper lever multi-family uses.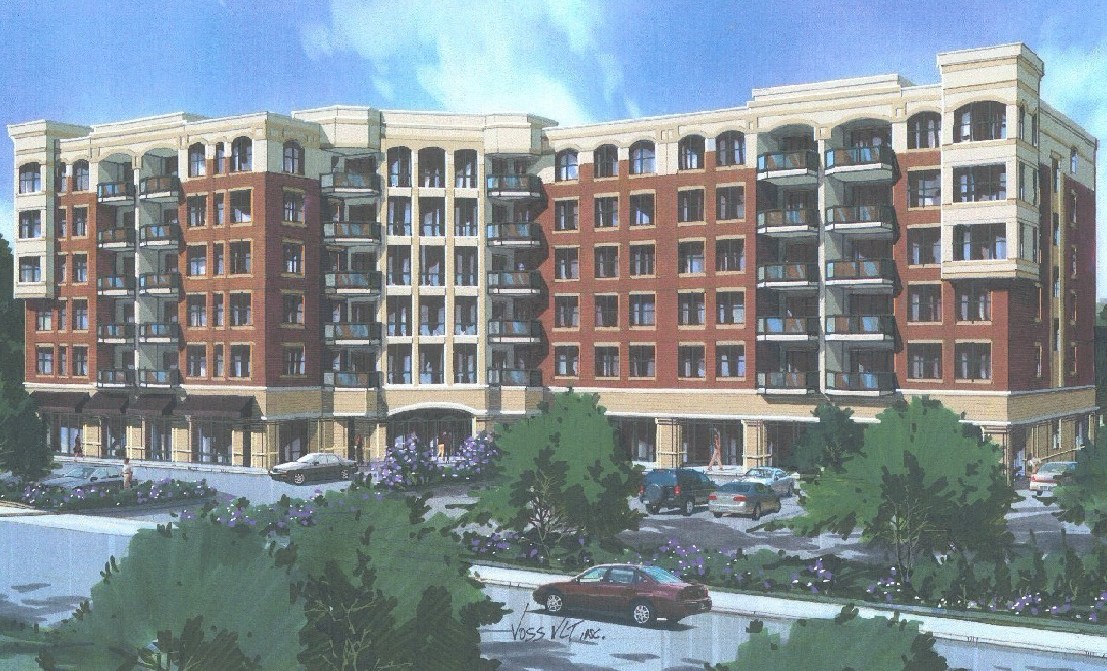 Holladay also researched hospitality uses for the site.
2015
Holladay begins to actively work towards demolishing the existing facility and converting the site to house a single-building multi-family complex. The name Burlington Station is chosen for the 89-unit facility.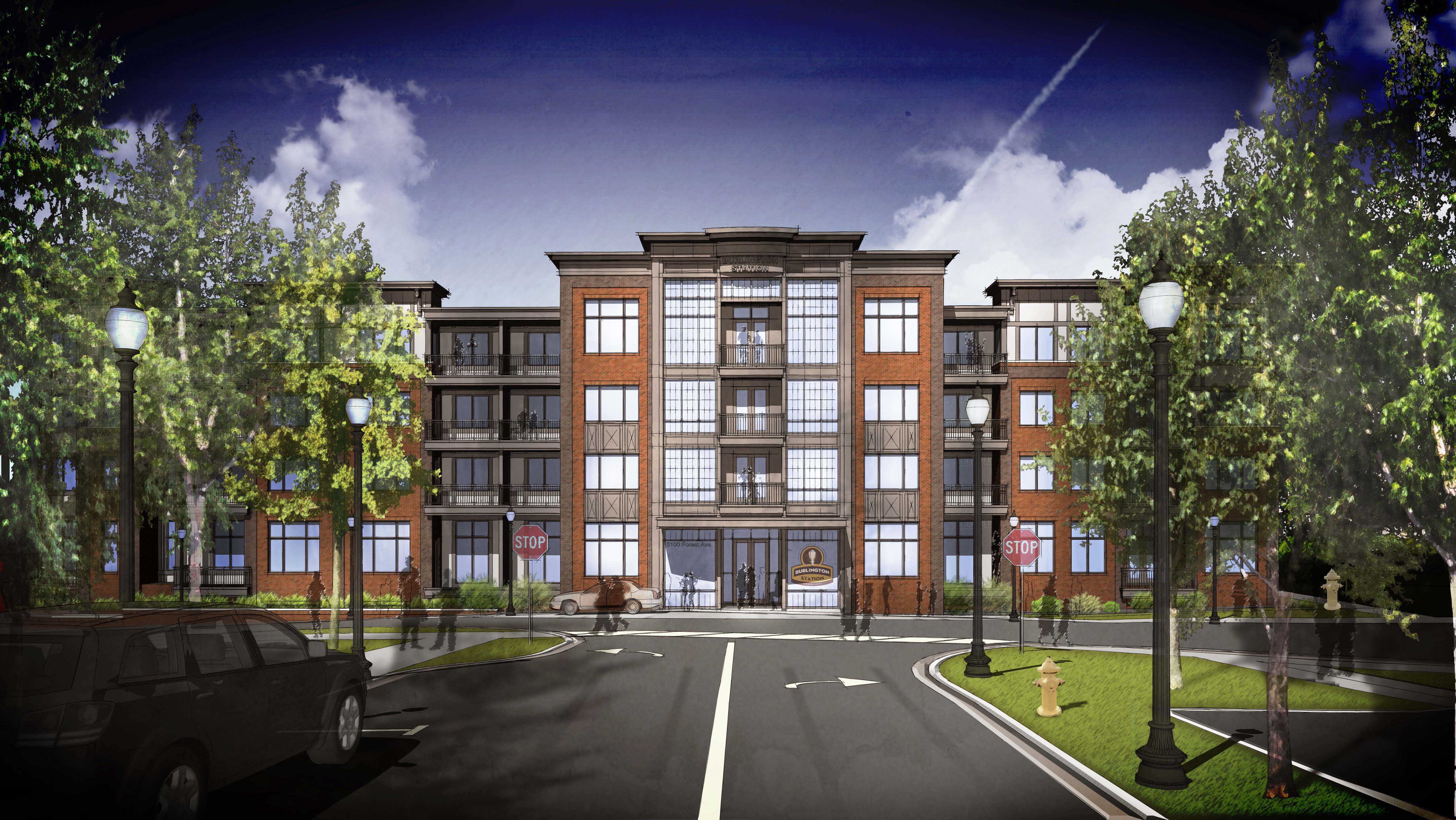 2016
The Downers Grove Fire Department asked us if they could use our vacant facility, scheduled for demolishing, for firefighter training.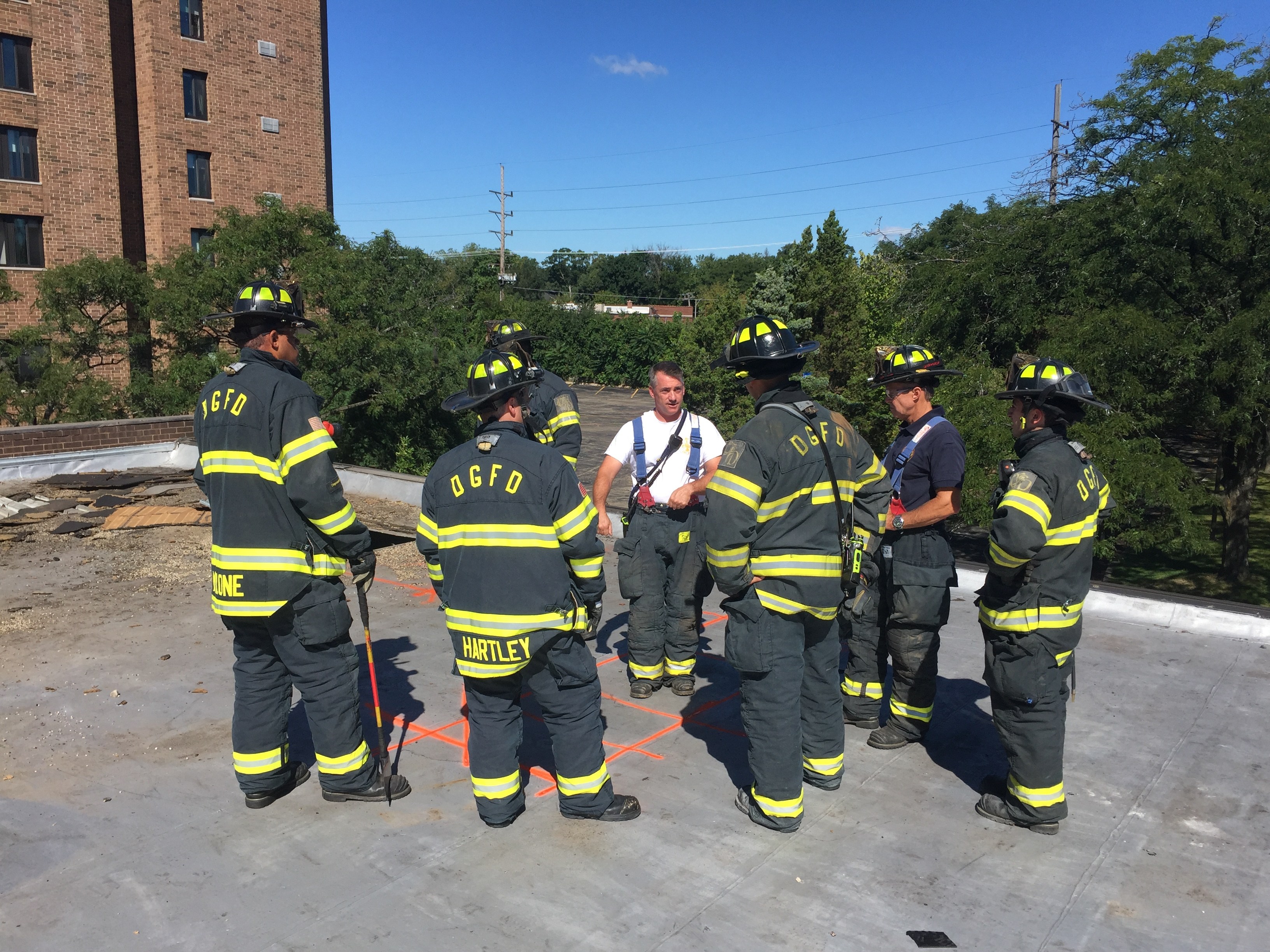 Of course, we said yes and the Downers Grove Fire Department sent about 60 firefighters and offices to our facility over a 3-day period.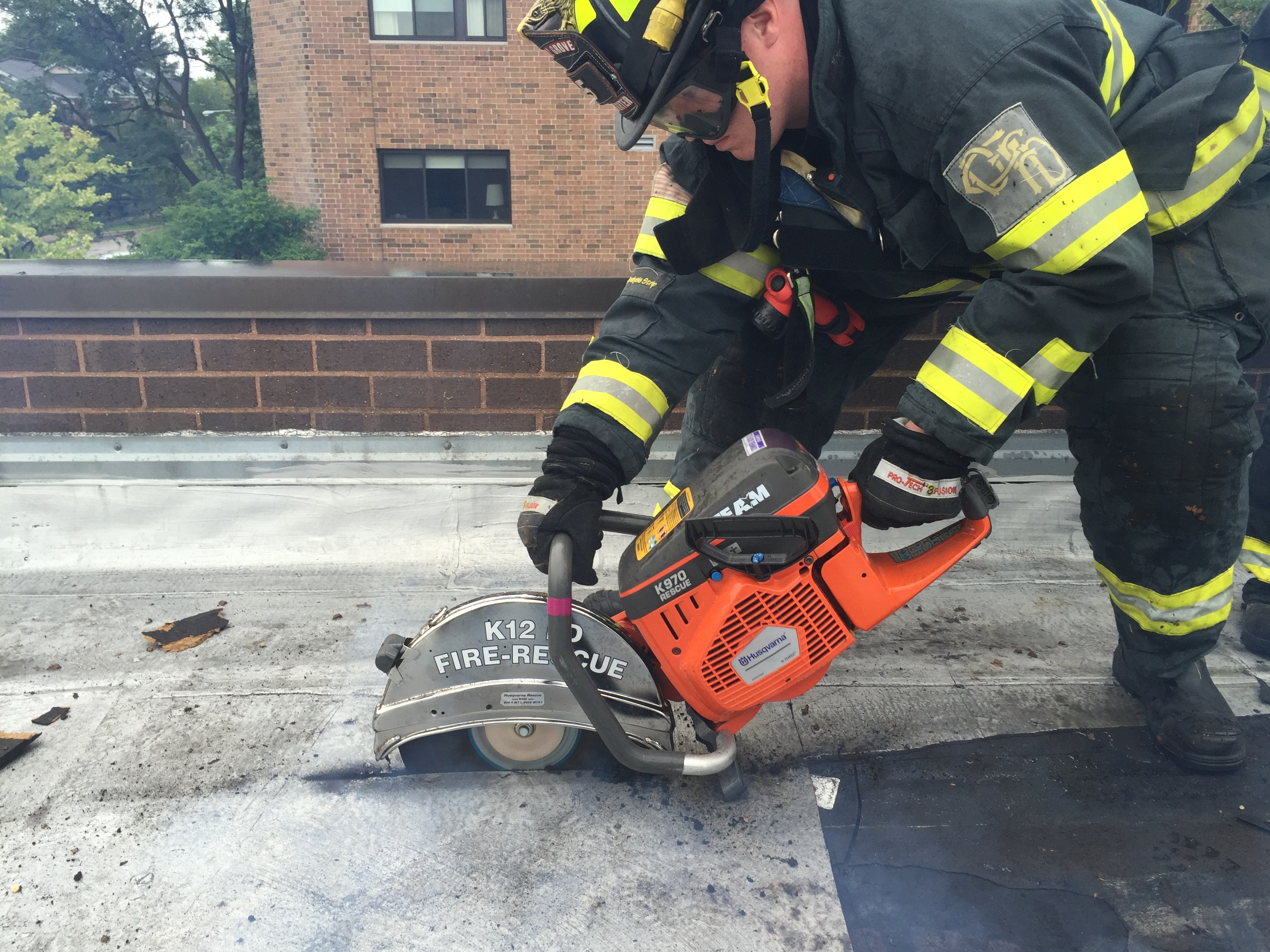 Many of the firefighters had not had the opportunity to work on this type of building before.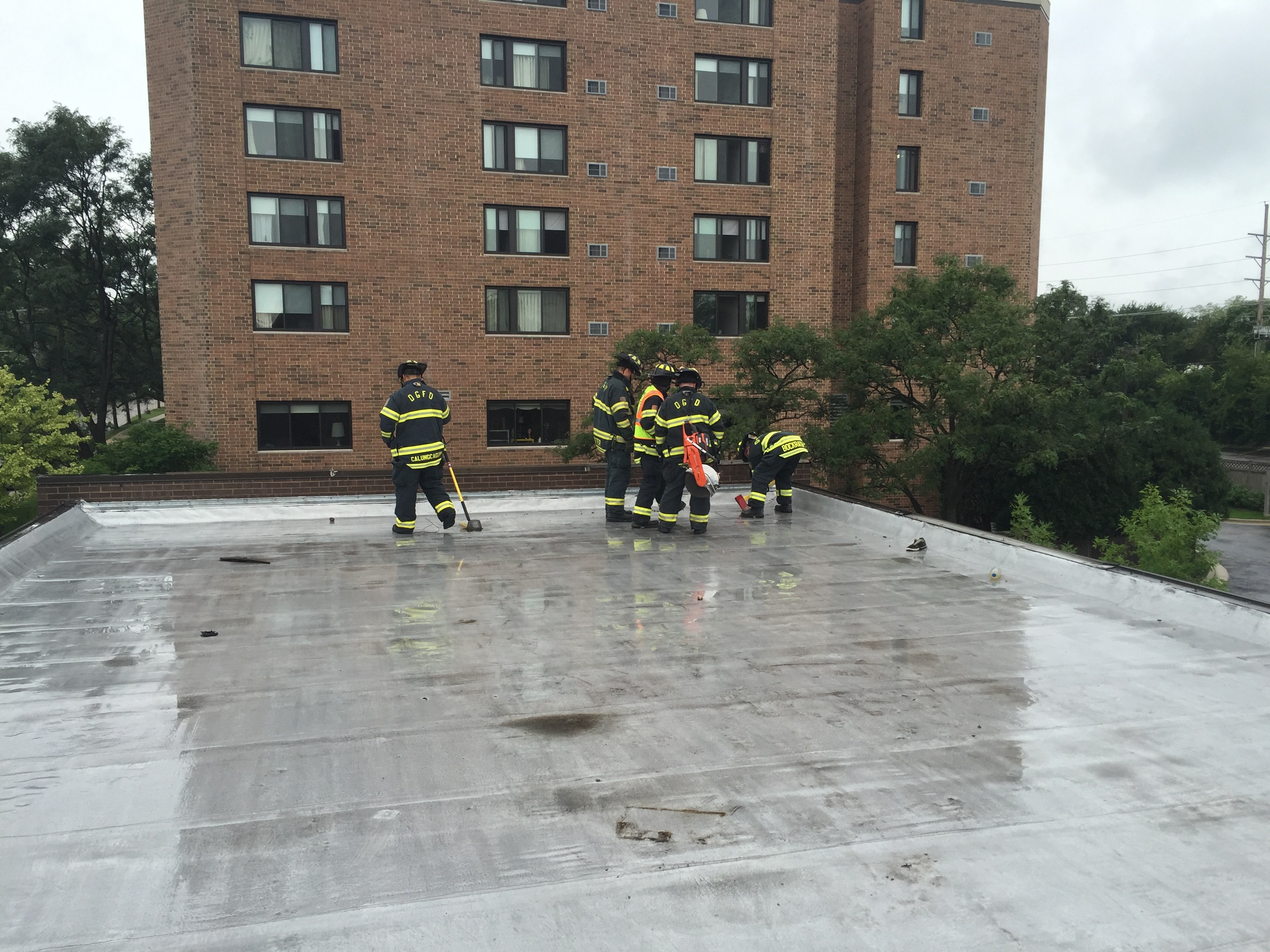 The firefighters also discussed different tactics and how building construction features could affect their operations.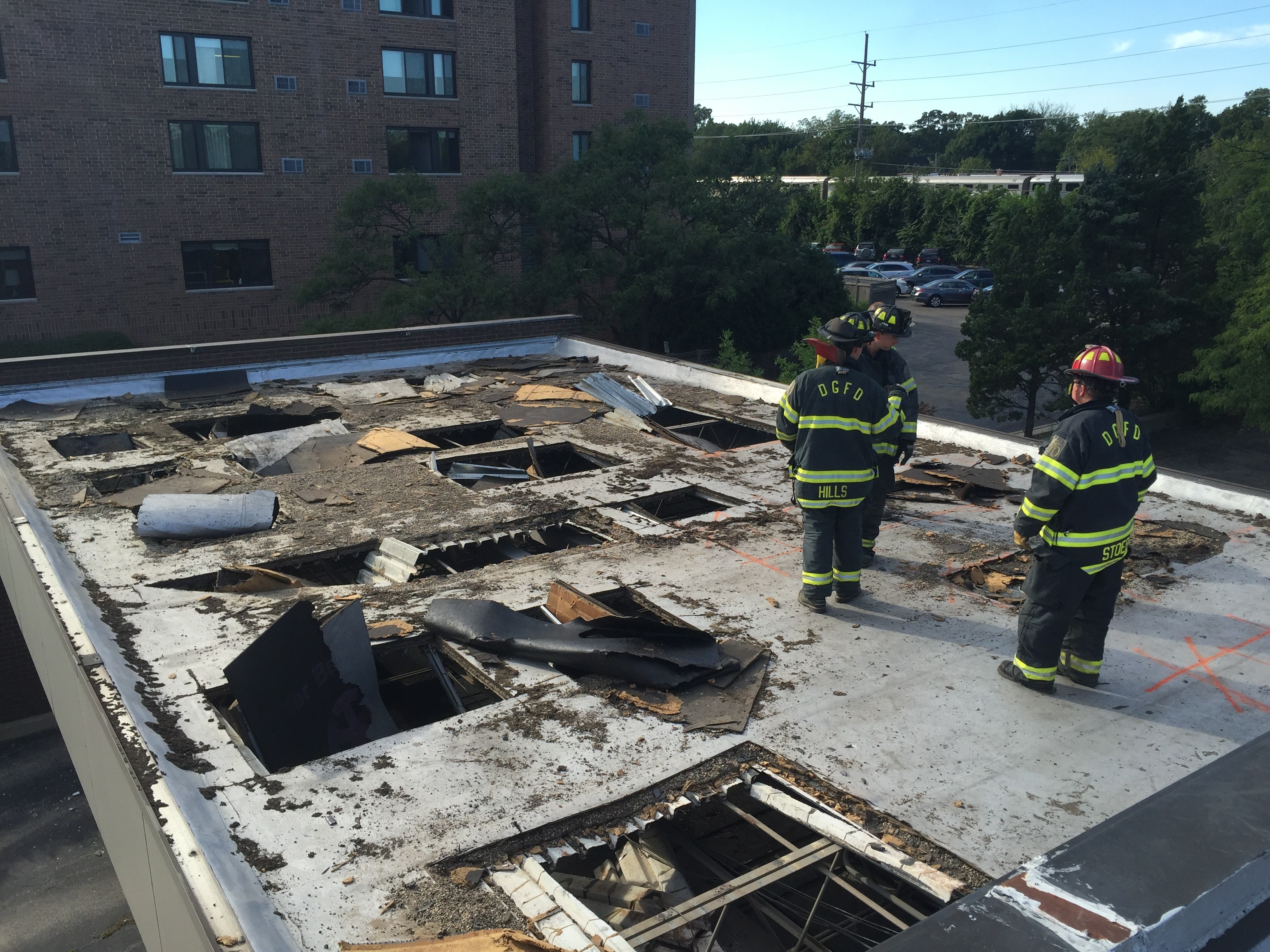 We're ready to begin the next stage in the life-cycle of this facility and look forward to working with the Village of Downers Grove to bring new life the 5100 Forest Avenue and attract young people who might become long-term residents of the suburb.