2015 Holy Cross College campus improvements
Holy Cross College (HCC), in the shadow of Notre Dame, was traditionally considered a Junior College with high "commuter" attendance, while offering 2-year associates degrees. As such, its campus buildings surrounded a parking lot, offering commuters easy access to the various campus buildings.
In recent years, HCC began offering a full 4-year baccalaureate program to students. Its enrollment subsequently grew, as did demand for on-campus housing. HCC solved this immediate need by renting approximately 60 bedrooms off campus from a nearby apartment building for $500/mo, or $360,000 annually.
Holladay assisted HCC in assessing its needs for additional on-campus housing, and in the process created an offering that allowed the campus to shed its "commuter campus" image by reconstructing its parking lot on the perimeter of campus, and returning center parking area to a campus green with meandering sidewalks and improved building connectivity. Additionally, Holladay constructed a brand new, state-of-the-art 72 bedroom apartment style dormitory.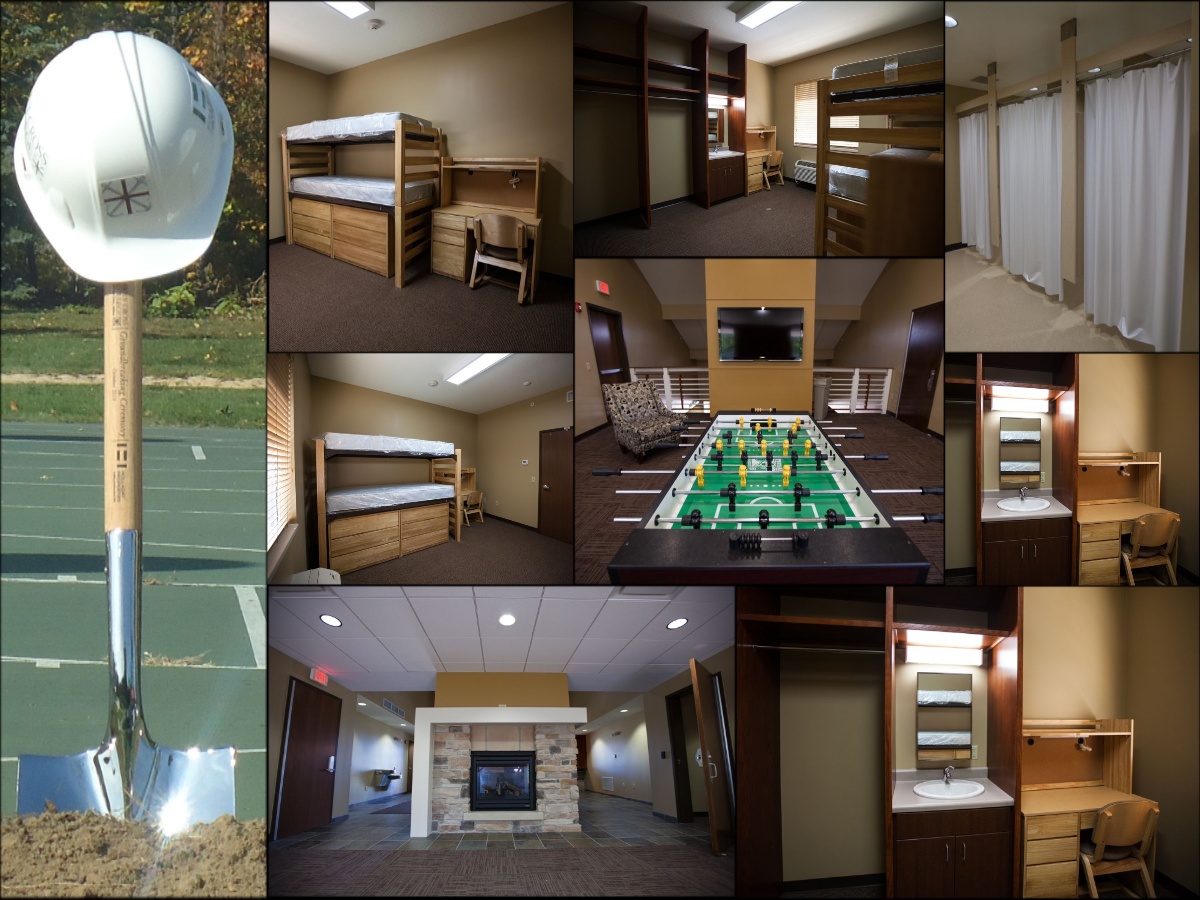 The total cost of the project, approximately $3.6M, was structured in a lease-format with payment of approximately $300,000 per year, resulting in a dramatically improved student offering, a much more evolved and traditional "campus" feel through parking relocation, and an ability to draw student back on campus for an improved experience.
HCC alumni became very excited about the changes coming to campus, and through a giving campaign, the school was able to purchase the building outright prior to the completion of the project, which was approximately 12 months from start to finish.