Recognizing Our People in the Community: Patricia (Patty) Guckeen
(Lafayette, LA) – Patricia (Patty) Guckeen is the Property Manager for Holladay Properties' Lafayette, LA satellite MOB-management office. Patty is actively involved in the Vermilion Post 29 of The American Legion.
The American Legion is the world's largest veteran's organization. Patty and her office are currently helping with the group's Veteran's Holiday Food Drive. In addition, Patty was recently awarded a Certificate of Appreciation for Contributing Participation in the Citizenship Training Program, Boys State that is sponsored annually by The American Legion.
American Legion Boys State is among the most respected and selective educational programs of government instruction for U.S. high school students. A participatory program in which students become part of the operation of local, county and state government, Boys State was founded in 1935.
At Boys State, participants learn the rights, privileges and responsibilities of franchised citizens. The training is objective and centers on the structure of city, county and state governments. Operated by students elected to various offices, Boys State activities include legislative sessions, court proceedings, law-enforcement presentations, assemblies, bands, choruses and recreational programs.
Legion posts select high school juniors to attend the program. In most cases, individual expenses are paid by a sponsoring post, a local business or another community-based organization. Patty sponsored Oliver Link Hebert of Vermilion Catholic High School for this year's Boy State.
After Holladay sent out its December newsletter, Patty shared this article with the Post 29 officers, who shared it with the entire post; and they even took a photo with the newsletter!
Group Photo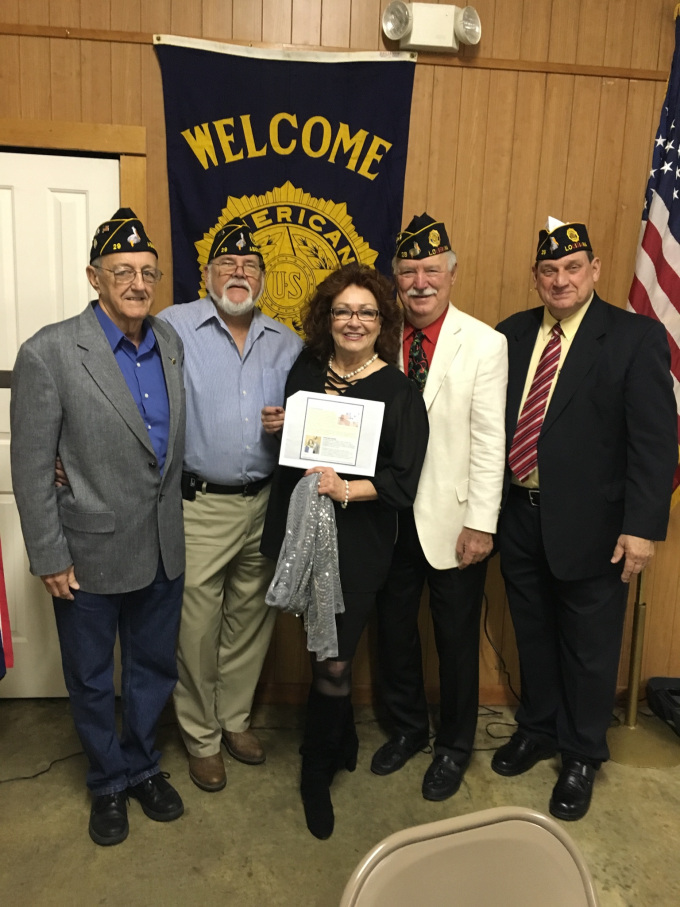 To donate to the American Legion or to learn more about the group or the Boys State program, visit https://www.legion.org/.