A Holladay Blog Series
LaGrange, IL-based Project Designer, Lori Kappel, has been a key player in our recent multi-family residential developments and several people within the company have asked to learn more about her. So, we sat down with Lori to learn a bit about how and why she came to Holladay, her design inspirations, and what she likes to do in her free time. Here's our Q & A with Lori.
Q: What is your position and what are some of your main duties?
Lori: My official title with Holladay is Project Designer. My duties include supporting Developers as they pursue tenants for our properties while completing all phases of the design process – from programming through construction administration. I also love the chance to work on site plans when needed!
Q: Where do you come to Holladay from?
Lori: Most recently, from M. Cooper Supply — a plumbing & cabinet supplier. There, I completed the kitchen & bath layouts for multi-family projects that were out to bid. I also worked at B. A. Taylor & Associates, an architecture firm in the west loop of Chicago. I gained a ton of experience working on Chase Banks, places of worship, and miscellaneous projects at 69 W. Washington (Cook County building).
Q: What made you choose Holladay?
Lori: I was attracted to the variety of projects Holladay works on, and the "design-build" relationship between Holladay Properties and Holladay Construction Group.
Q: Most notably recently, you have been heavily involved in the design work for Burlington Station and The Promenade at Founders Square. What inspired you in your designs for those projects?
Lori: At Burlington Station, I wanted to incorporate subtle references to trains / train stations with a modern touch. One of my favorite pieces of artwork in the space is a three-piece print set of birds on a wire (power line), which you see a lot of as a passenger on a train. As the apartment and amenity spaces took shape, the selections took on a subtle fusion design, between traditional and modern.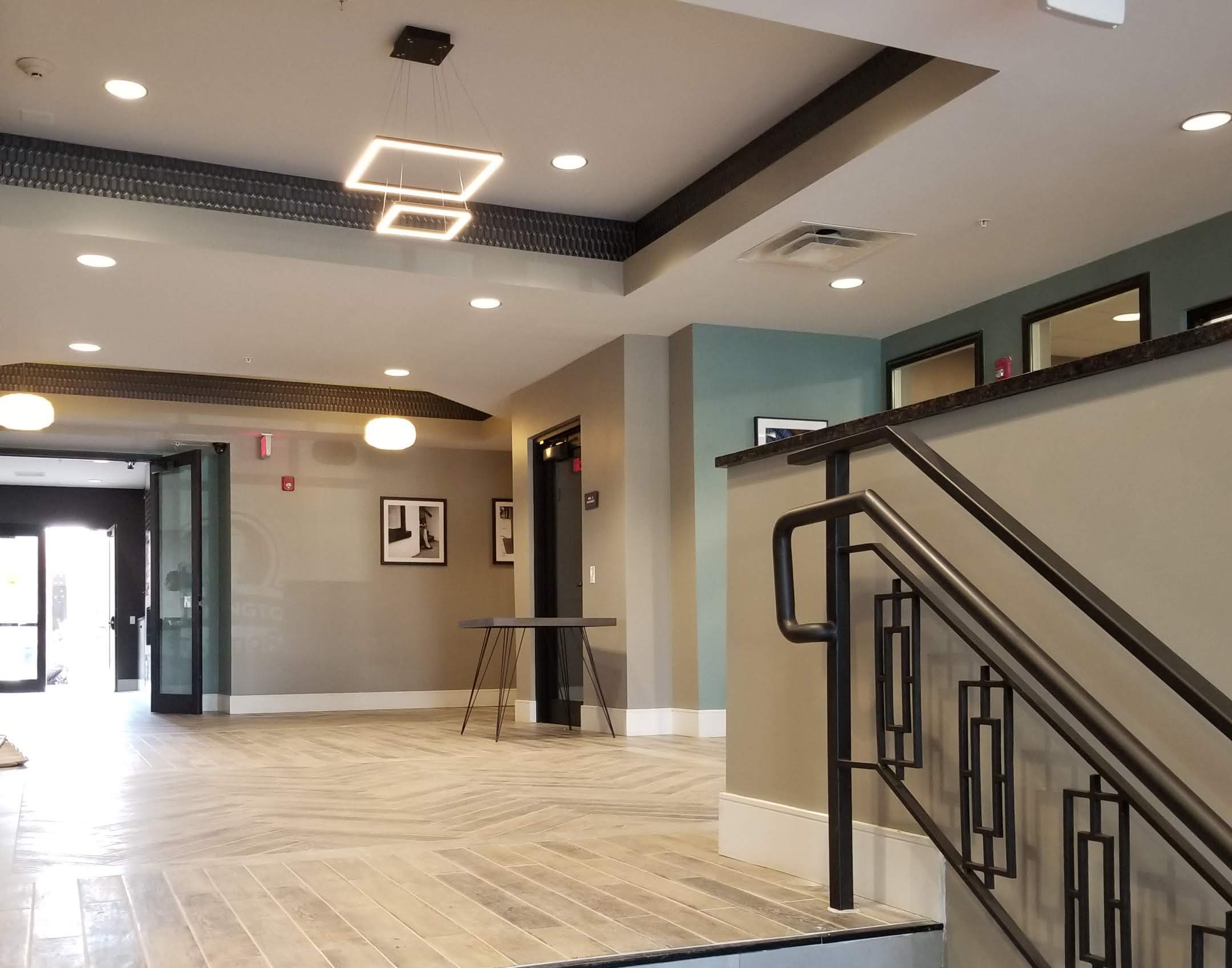 At The Promenade, I wanted to give residents the option of two color schemes, and have done so through varying the unit cabinetry and flooring by building. The fitness center lobby has two murals — both from local beaches. I used bright colors pulled from the murals to energize the space. The concept for the development was built over time, and the clubhouse and leasing office have an urban industrial feel with exposed (faux) wood beams. A neutral / blue color palate is being used, with copper accents for an industrial feel and visual interest.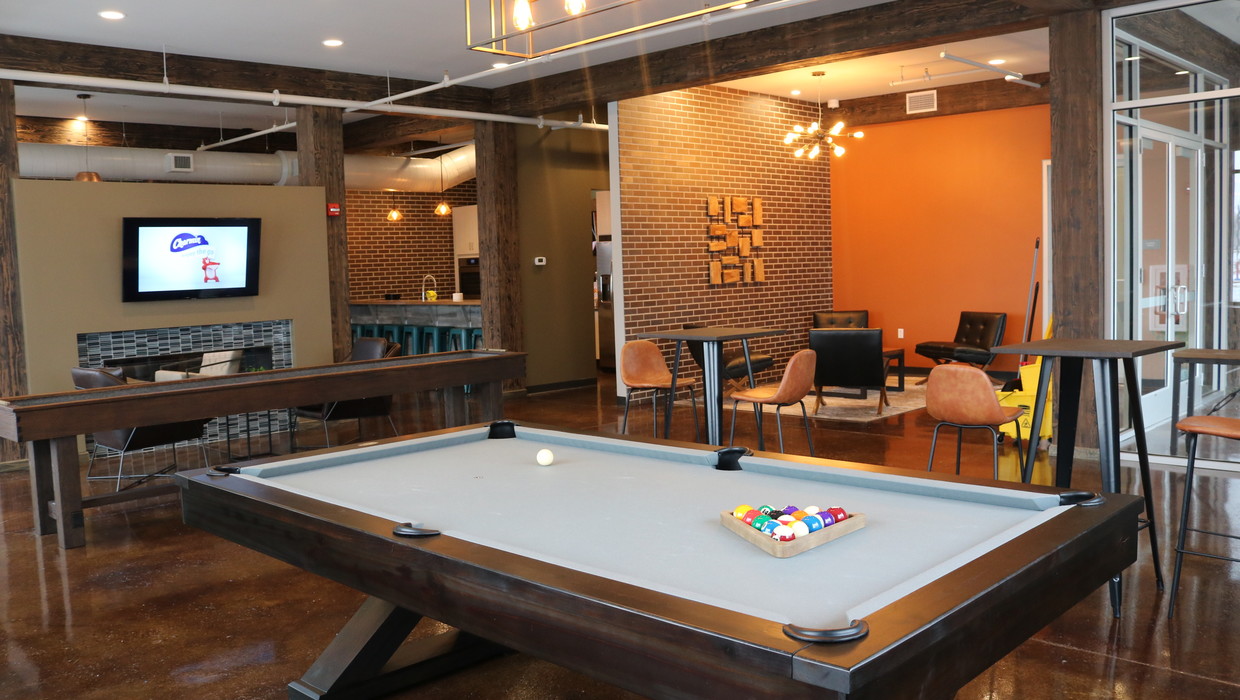 Q: What do you love most about your work?
Lori: I love having a chance every day to exercise my creativity. I also work with the best group of people that make going to work every day that much more enjoyable!
Q: Do you have any hobbies or passions outside of the office?
Lori: It's been hard to come by, but I love when I find time to create art. I took A.P. Studio Art in high school and my concentration was abstract oil pastel drawings – I still enjoy creating those to this day. I also look forward to playing tennis and golf in the summer, working out, and being at the beach.