By Chris Wilkes, SVP-Development (Indianapolis, IN)
In our business of real estate development, it is common to hear of so-called public-private partnerships as being a part of certain projects.  A public-private partnership usually refers to a government service or a private business venture that is financed and managed by a partnership of government or a government-affiliated agency and one or more private companies.  These projects can range across the board, from both green-field and brown-field developments, to urban mixed-use projects and, in some instances, even to such developments as luxury hotels and residential projects.  What's common to all public-private ventures, though, is that each project holds the potential to greatly impact the community across both social and economic spectrums, and, because of their scale, often the risk/reward profile is too much for the private sector to bear alone; thus, the need for the partnering public support.
Not surprisingly, given the number of large mixed-use land developments in our portfolio, we at Holladay have been a part of many of these public-private partnerships over the years.  Now, at this point, one might begin to think that this blog entry is on its way to laudably describing the public-private virtues of those partnerships.  However, it occurred to me the other day that there are many other types of public-private partnerships, other than large mixed-use land developments, that exist that can be just as impactful – on a relative scale – as those large-scale projects that often grab the front page headlines.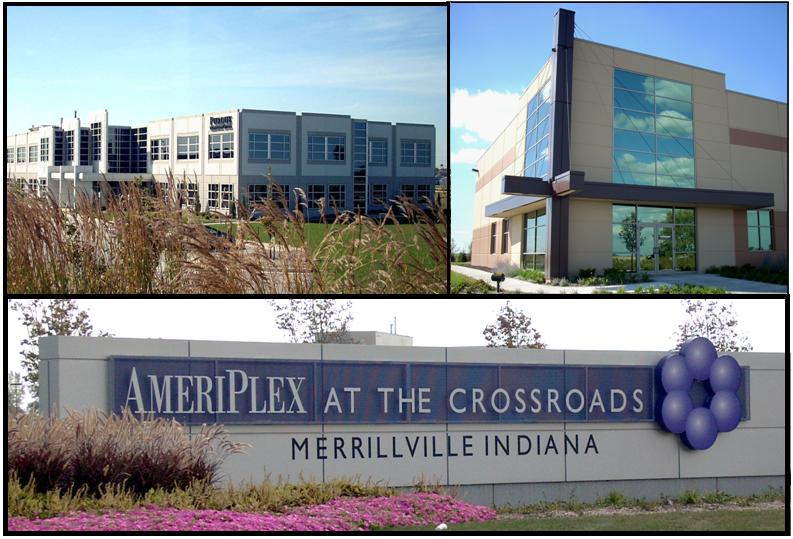 – AmeriPlex at the Crossroads, in Merrillville, Indiana, is a 385-acre mixed-use business park and has involved public-private relationships with the Purdue Research Foundation and the Town of Merrillville.
Generally speaking, these types of partnerships are formed when the private sector meets and interacts with the public, not just the government sector that is typically the real "public" in those partnerships.  Viewed this way, all companies have public-private partnerships, or perhaps better described here as public-private "relationships."  And like all relationships, the truth is this: we all have relationships, and, at any given time, they are usually either good or bad…or in between.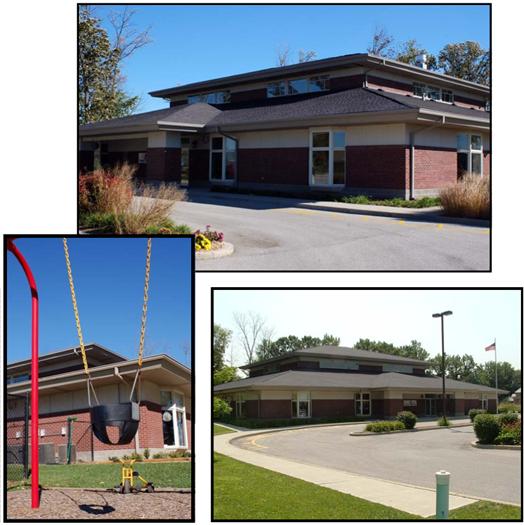 ""The Villages Daycare partnered with Holladay Properties and AmeriPlex-Indianapolis to construct their premier child care facility.
I was given great news the other day, which prompted my thinking on this blog, that we, as a company, will soon be recognized for our support of a local community institution over the past decade (unfortunately, I'm not at liberty to divulge the details quite yet, but for sure check back on our website soon).  Now, I could go into describing the virtues of our support of this group, but, instead I'll just offer a candid admission that over the years, our relationship had gotten "stale," for lack of a better word.  Our support and interaction had become so comfortable and consistent that at times, we lost full awareness of the importance and impact of that relationship.  Like all of us, businesses and individuals alike, it's so easy to get caught up and distracted by the daily grind (and real estate development has certainly had its share of grind over the recent years) that it's easy to forget that every day we have the opportunity to create and foster real public-private partnerships across the board, not just the kind you read about on the front page.  And because these "partnerships" are cemented more in "relationships" than "Development Agreements," they can be just as impactful, if not more, than the front page partnerships.
It is said time and again that, in the end, it's relationships that really matter.  As such, the point of this blog entry is to remind all of us to appreciate and foster the "public-private relationships" that we all have, both companies and individuals — don't let them get stale.  Assuredly, while we're all involved in the daily grind, those public partners are still appreciating you and thinking of you, even when at times you may not be thinking of them so much.  That happens in life, we all know.  But sometimes we all need little reminders that, as someone once said, it does indeed "take a village."